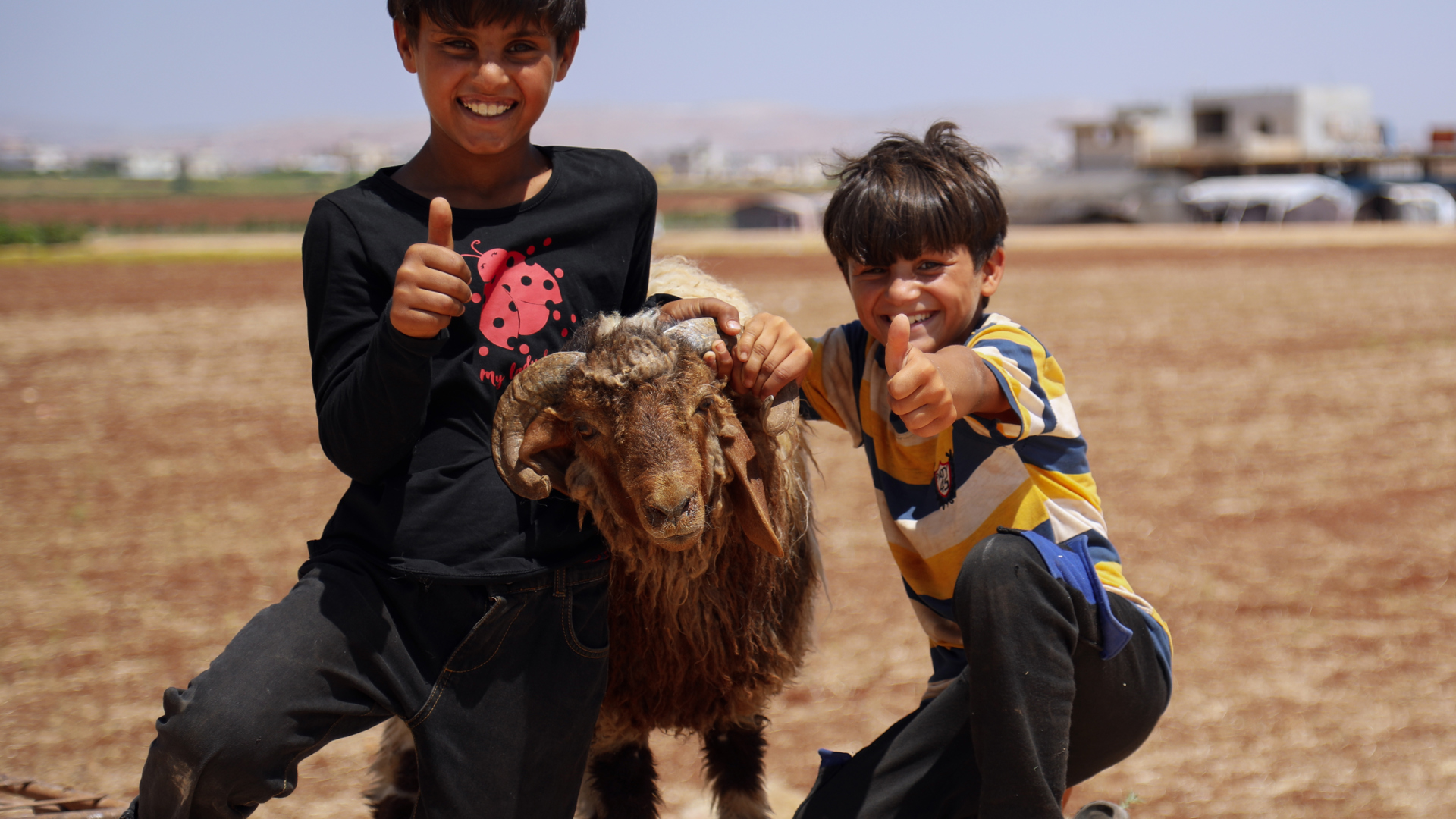 QURBANI
Give your Qurbani today.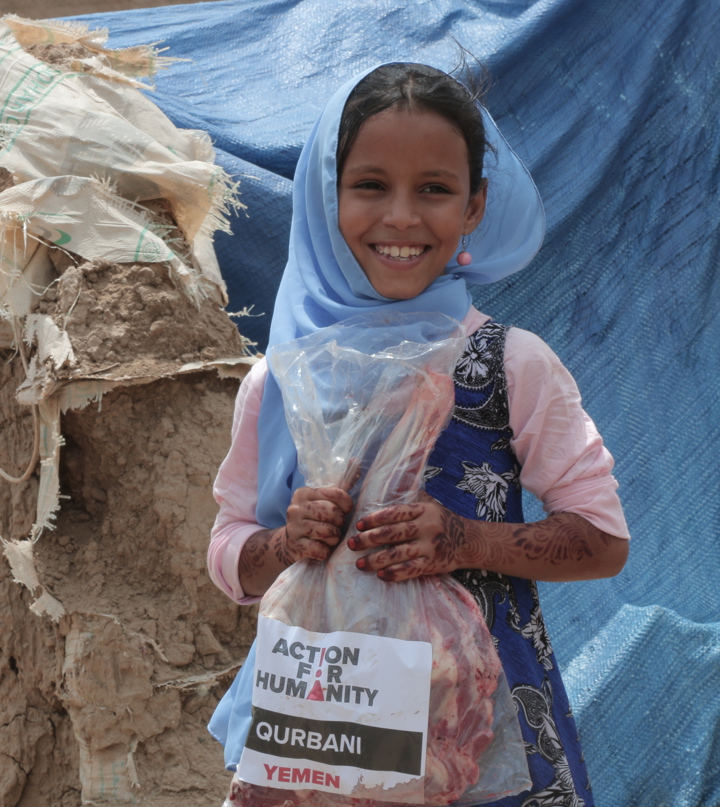 Donate your Qurbani today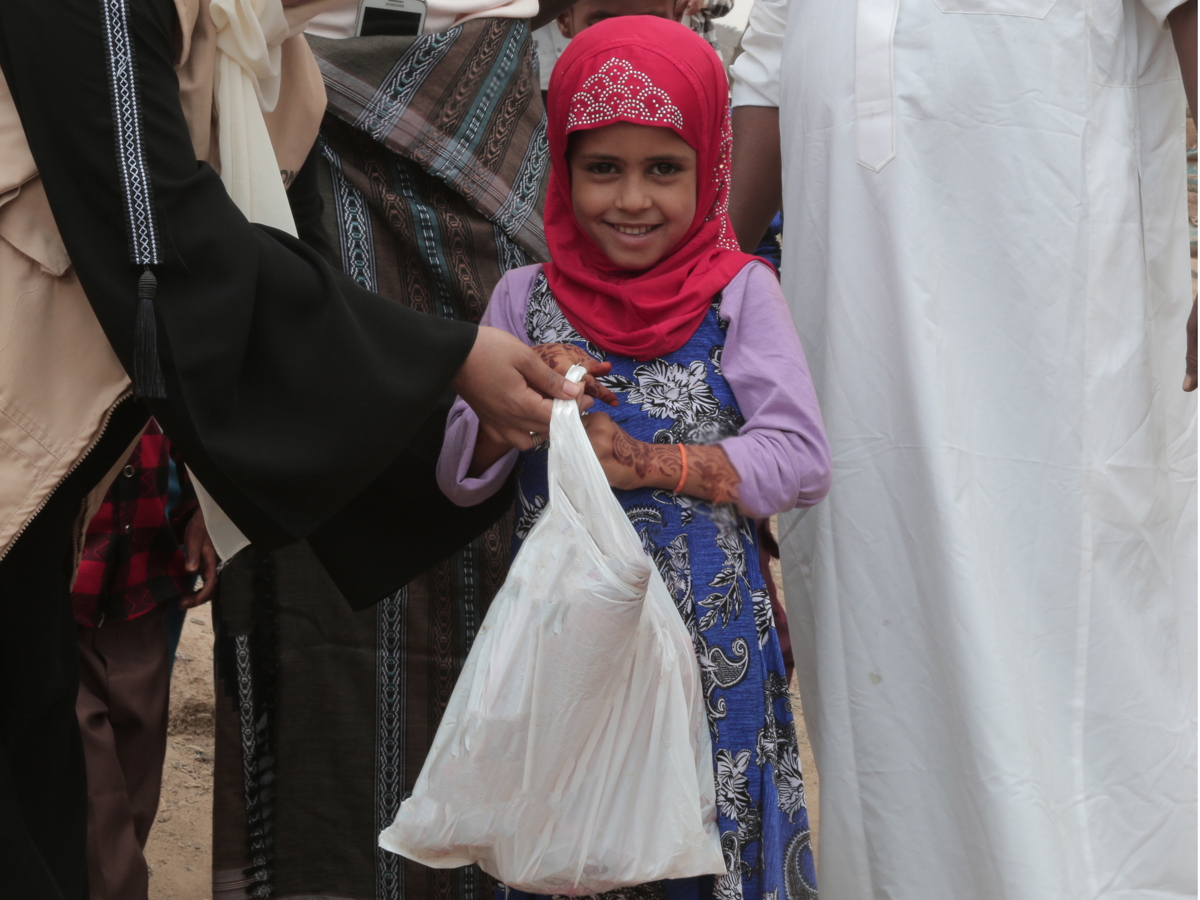 QURBANI: STRENGTH IN MERCY
The sacred month of Dhul-Hijjah shows the importance of mercy and blessings in our lives. Ramadan has passed, but this upcoming month allows us to gain more incredible rewards through the act of Qurbani.
As Eid approaches, we look to the story of the Prophet Ibrahim (as), who was ready to sacrifice what was most dear to him upon Allah's command. As he had the strength and faith to give up his son, Allah responded through a great portrayal of mercy. 
Your Qurbani is the greatest strength, ensuring that families can enjoy a nutritious meal and share in the festivities. The meat from your Qurbani will be distributed to those most in need, nourishing them during the days of Eid al-Adha and beyond, and bringing them joy and comfort in difficult times. 
For displaced families across the world, meat is a luxury. 900 million people globally need food and cannot afford the basics. But through your Qurbani charity, we ensure that families can share in a delicious meal and celebrate the joy of Eid.
For over 10 years, we've been on the ground delivering Qurbani in Syria and the surrounding countries. This year, we are delivering Qurbani donations in Syria, Asia (Pakistan, Afghanistan, Bangladesh and Rohingya), Africa (Kenya and Somalia), Palestine, Yemen and in Lebanon and Jordan, for displaced Syrian refugees.
In this sacred month of Dhul Hijjah, share your blessings with those in need by giving your Qurbani.
Please note: In the rare event of a country quota being filled, we may divert your donations to other locations. If no sheep/goats are available, a share of a cow will be used.
Donate Now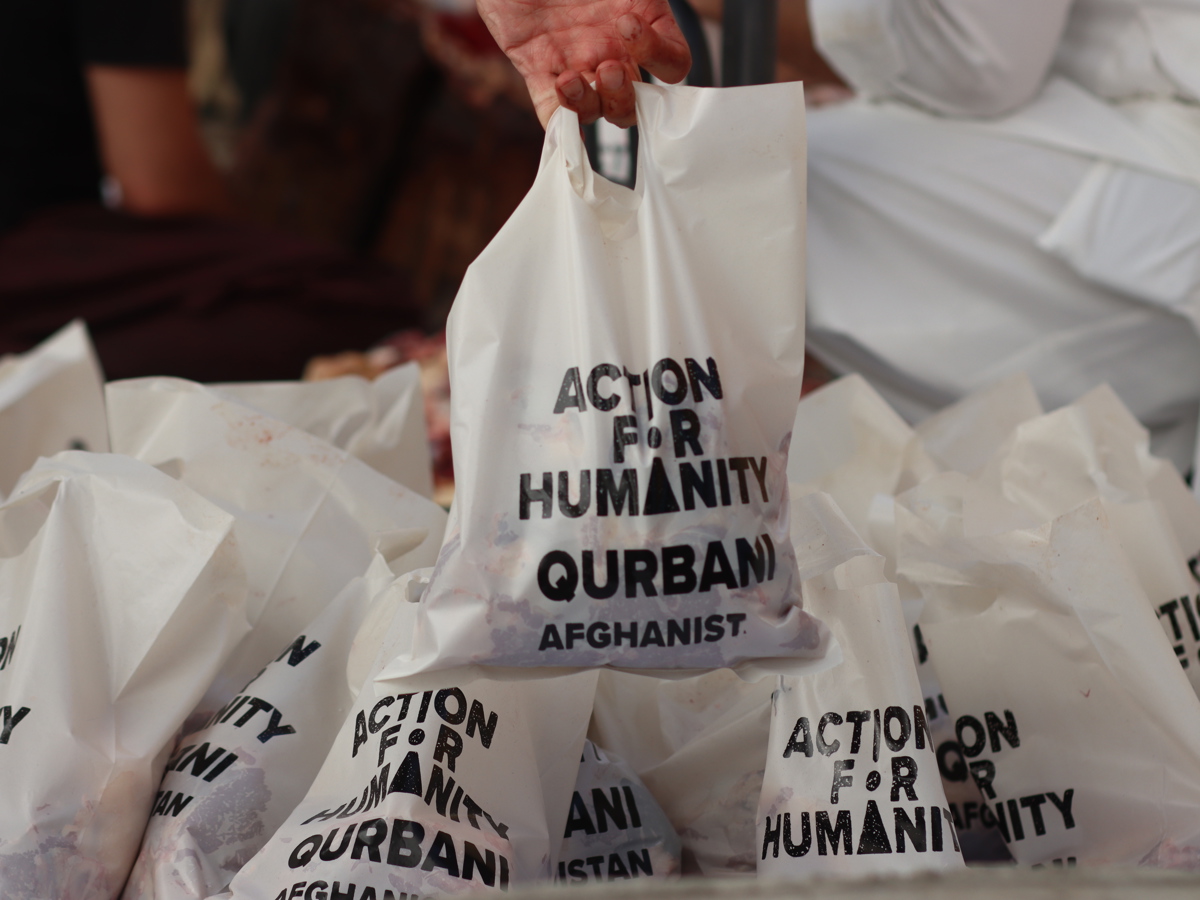 QURBANI LOCATIONS
SOMALIA - In just one year, the number of people in Somalia facing the highest levels of extreme hunger has increased 91 percent. With poor rains forecast to persist into 2023, even more Somalis will be unable to access enough food.
KENYA - Livestock body conditions, particularly cattle, are poor across most pastoral areas due to limited access to pasture and water. Moreover, over 5.4 million people are experiencing acute food insecurity between March and June this year and likely to deepen in the following months. 
SYRIA - Syria has the sixth-highest number of food-insecure people in the world. WFP estimates that 12.1 million Syrians – more than half the population – are in the grip of hunger. 
Syrian refugees in LEBANON - Between January and April 2023, about 2.26 million people are expected to face high levels of acute food insecurity impacted by the economic situation, depreciation of the Lebanese Pound, protracted inflation, and soaring international prices.
Syrian refugees in JORDAN - Food insecurity in Jordan's Syrian refugee camps had been rising even before the war in Ukraine. WFP says more than half (58%) of refugee households in the camps are food insecure, compared to 39.5% two years ago.
YEMEN - The families receiving the meat will help sustain nutritional intake during the holy season of Eid Al Adha. AFH Yemen already has access to these communities with established presence through a strong community network. 
PALESTINE - Food costs in Palestine have exploded with the imposed constriction of its supply. So while peoples' poverty plummets, their cost of living skyrockets. Many Palestinians cannot afford meat.
PAKISTAN - An average Pakistani household spends 50.8 percent of monthly income on food. This makes them particularly vulnerable to shocks, including high food prices. The impact of climate change and population displacements exacerbate the situation, such as the flooding of 2022, making access to certain foods such as meat extremely difficult.
ROHINGYA REFUGEES - As the Rohingya refugees in Bangladesh do not have any sustainable means for their livelihood, they heavily depend on aid and any other periodical livelihood activities to secure the basic meals.
AFGHANISTAN - As Afghanistan is in an emergency situation, the Eid Al Adha Qurbani distributions will come in as emergency food aid, adding a variation to the diets of beneficiaries and ensuring short term food security. The impact of this program is that families who normally have little or no food will have some food security of a varied nutritional intake as well as feeling part of the wider Islamic Eid festival adding an element of psycho-social support.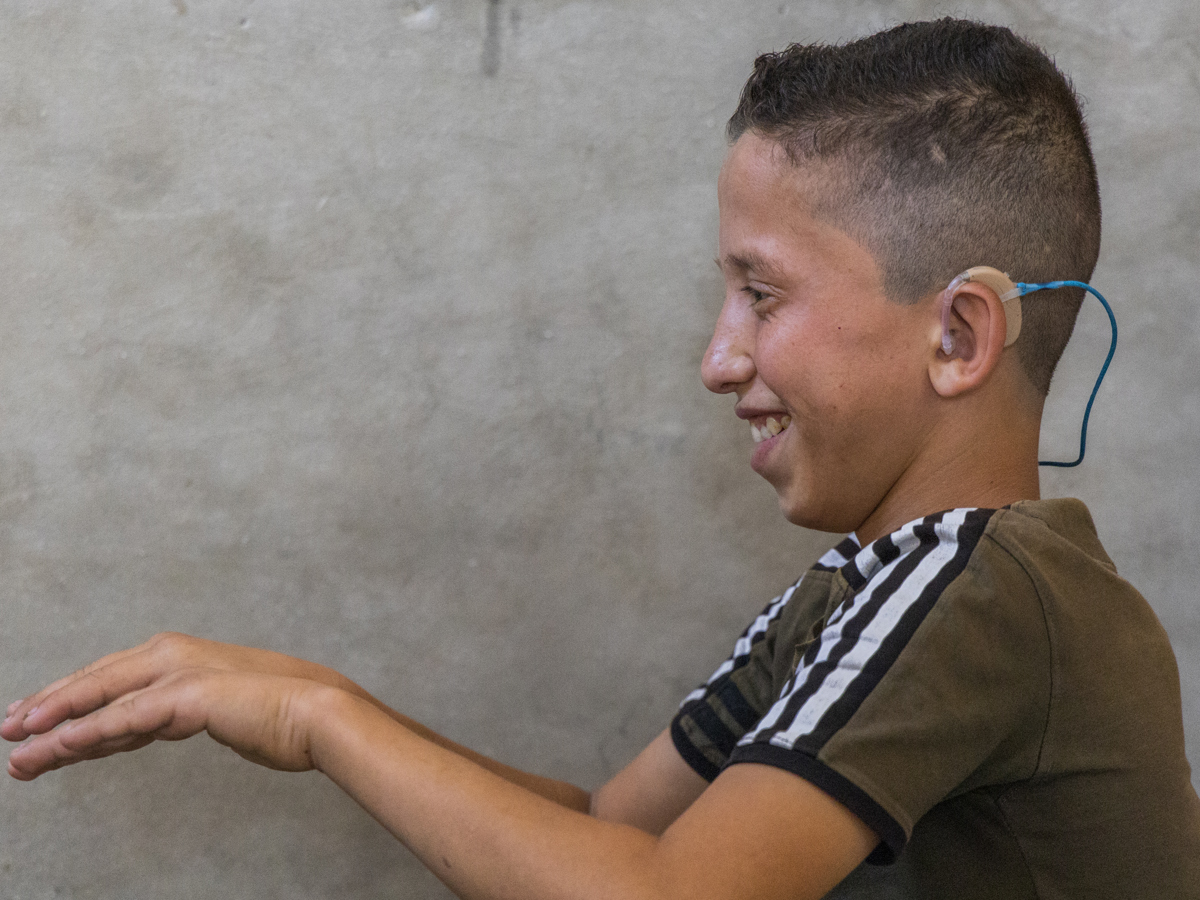 Gift for Life - Hearing Aids
Hearing loss affects millions of people around the world, and in Syria, Palestine, Iraq, Yemen, and Jordan, the problem is particularly acute. Many people in these regions have lost their hearing due to prolonged exposure to loud noise, as well as injuries caused by conflict and violence. 
Unfortunately, access to hearing aids and other assistive devices is limited in these countries, and many people with hearing loss are unable to access the care they need. This not only affects their ability to communicate and participate in daily life, but it also has a significant impact on their overall quality of life. 
That's why AFH is committed to implementing a hearing aid project in Syria, Palestine, Iraq, Yemen, and Jordan. Our goal is to provide individuals with hearing loss in these regions with access to high-quality, affordable hearing aids that will help them to hear better and improve their overall quality of life.